I can't drive, so when I went to Oregon in 2016 I had to convince friends that borrowing a car to drive up Mt Hood and see Timberline Lodge would be "fun". If the name sounds unfamiliar, the hotel probably isn't: The Timberline is the model for the facade of the Overlook in Stanley Kubrick's horror classic The Shining. It is where Jack Torrance (Jack Nicholson) takes a job as a winter caretaker, accompanied by his wife (Shelley Duvall) and psychically gifted son (Danny Lloyd) and where, under the hotel's evil influence, he tries to murder him with an axe. family. For me, if not for my friends, it was an exciting day.
I am not alone in my rage. The Legion are fans of "The Shining," enchanted by its mysteries, all of which seem to encourage obsessive attention. "Room 237" (2012) by Rodney Ascher and Tim Kirk offered a look at some of the more outrageous fan theories: Did Kubrick fake the moon landings? (No) Is the movie secretly about the Native American genocide? (Actually… maybe a little.)
I recently spoke with someone whose love of "The Shining" leaves mine in the lurch. Lee Unkrich, the Oscar-winning director of "Toy Story 3" and "Coco," is called "the world's leading "Glow" fan." He is the "caretaker" of a long-term The Tumblr dedicated to the film and now the author of "Stanley Kubrick's The Shining"The ultimate complete guide to film lore and visual ephemera. Written with JW Rinzler, it is based on extensive interviews and archival research and is released by Taschen as part of a deluxe box set, with a 900-page 'making of' as its centrepiece. (The collector's edition of this behemoth retails for $1,500 a pop, but based on the success of Taschen Kubrick's other books, it seems safe to predict a more affordable trade edition one day soon.)
Filled with unseen materials and photographs — Unkrich estimates that 75% of the images on display, excluding film stills, will be new even to serious enthusiasts — this collector's dream sets a new high for Kubrick's fetishism. Unkrich and I chatted before a March 17 screening of "The Shining" at the Academy Museum who will officially launch the box set, his enthusiasm undiminished even a decade after the book was written and more than 40 years since he checked in at the Overlook.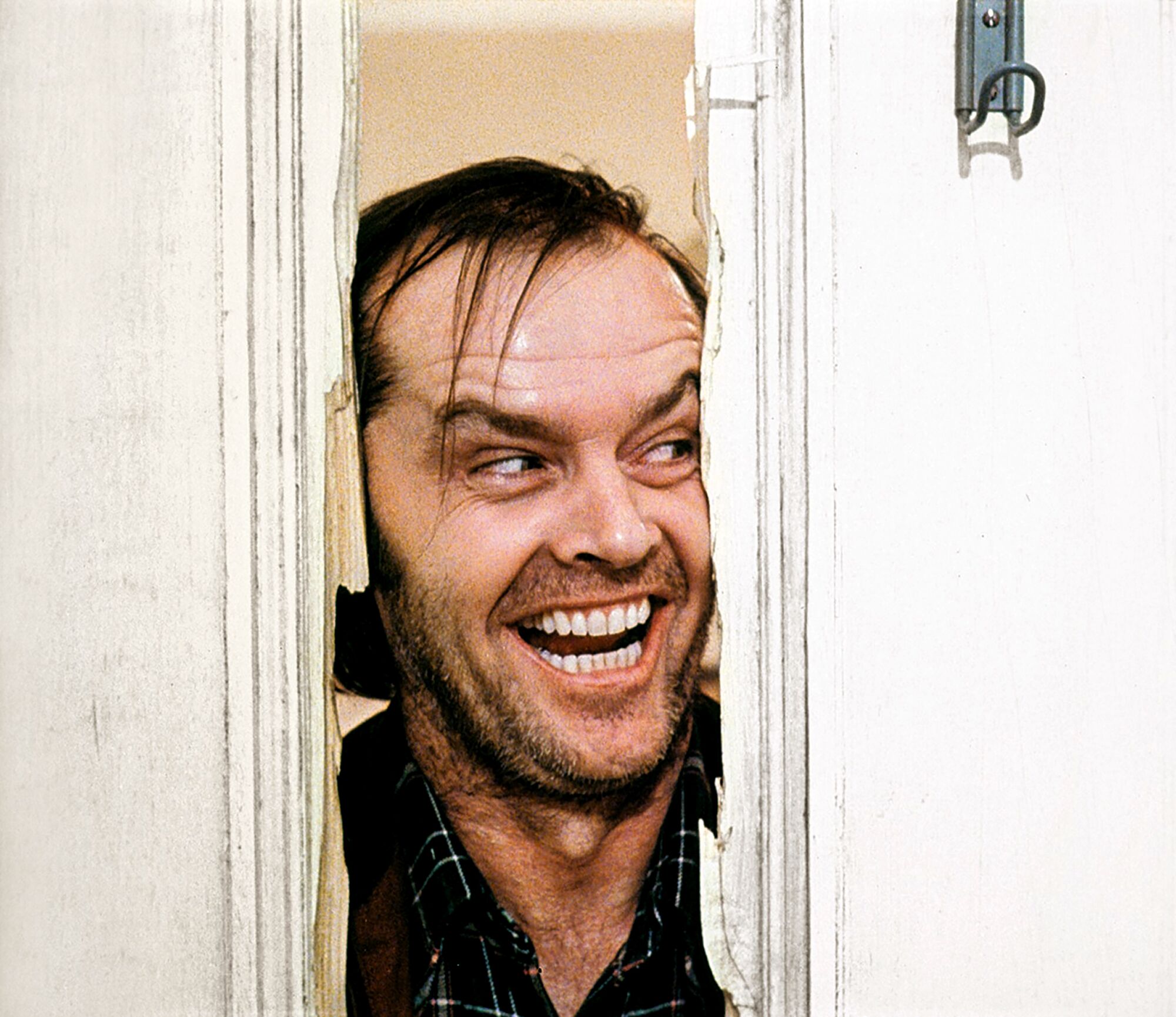 "I saw 'The Shining' for the first time when I was 12," says Unkrich. "I grew up with my mom taking me to see a lot of movies that were probably too old for me."
For the imaginative only child of a "difficult marriage," the film struck a personal chord. He soon acquired the Stephen King book on which it is based and an obsession was born. But it was not only that he identified with the material. Kubrick suggests, designed "The Shining" for obsession. "There's a joke in the book that I like where Stanley has just finished a shot and he turns to a crew member and winks and says, 'Let the French critics figure this out.'
Kubrick is notorious for his perfectionism — "The Shining" owns it Guinness World Record for 'most repetitions for a scene with dialogue" — and the book is filled with stories of devotion (or submission) to his obsessive vision. "There are times when you put Stanley first and you're second," says Douglas Milsome, whose hand once froze to the camera lens during filming. When one of the sets burned down late in production, Danny Lloyd worried it would be there for years while it was rebuilt. Even after the film was finished, Kubrick's personal assistant Leon Vitali traveled to Malta, where Duvall was filming "Popeye," to record some "wild track" for the snowball sequence — only for Kubrick to decide that he didn't need it.
But it's Kubrick's relationship with Duvall that gets the most attention today. His daughter Vivian captured footage of them arguing in her 1980 documentary "The Shining," and more recent talk of harsh behavior has cast a shadow over the film. But based on his interviews with people who were there, Unkrich says such rumors have been "exaggerated exponentially consistently over the years." Kubrick was perfectly happy for his conflicts to appear in Vivian's documentary, he points out.
"It was right at the end of production and everyone was cranky," says Unkrich. "Did things happen that might not be okay, by today's standards? Probably yes. It was in the late 1970s." (Not until 2021Duvall said Kubrick was "very warm and friendly" with her.)
Preconceptions about Kubrick are challenged by other revelations in the book. "People put Stanley on a pedestal as this brilliant director, which of course he was," Unkrich told me, "but they also imagine that everything was worked out earlier and that only then did he execute these films flawlessly. And that didn't happen."
As in Michael Benson's terrific "Space Odyssey," about the making of "2001," and Matthew Modine's "Full Metal Jacket Diary," readers will learn that Kubrick began filming with no clear sense of how it would end. the movie. "He didn't even know he was going to have it [psychic chef Dick] Hallorann didn't kill until much later in production," Unkrich reveals. "I think these stories … are emblematic and indicative of something that really permeates the Stanley Kubrick legend."
The process of writing the book was also long and occasionally difficult. Rinzler and Unkrich initially made two separate proposals at Kubrick's estate, but once inside they quickly discovered they were "kindred spirits." Diving into Kubrick's archive gave Unkrich a sense of the scope of what they would find, though it took years to track down the dozens of people interviewed for the book, including Duvall, who hadn't acted since 2002, and Lloyd, then a teacher in Kentucky.
It was Unkrich's relationship with Lloyd and his parents that led to the "Mother Lode" that sets the book apart from previous "Shining" spin-offs. Their family album, and hundreds of negatives from their basement, gave the writers a cache of material they had never dreamed of ("my jaw dropped to the floor," Unkrich recalls). Other discoveries in Kubrick's archive included negatives from scenes that were later cut from the film, such as a hospital-set epilogue that was briefly seen in early screenings but was hand-removed from every print before the film's national release. These images are just a few of the book's important contributions to Kubrick studies.
The 12 years of the book's gestation did not pass without sadness. Rinzler died in 2021. ("He will always be the Caretaker," Unkrich lovingly writes in the acknowledgments.) Vitali, whose devotion to Kubrick was captured in the documentary "Filmworker," died last summer. "He carried the mantle of Stanley's wishes for so long," Unkrich recalls.
Kubrick died in 1999. Given his legendary attention to detail, it seems likely that he would have approved of the methods that produced this new "Shining" story. And while this private person might have been less than keen on such intense scrutiny of his proceedings, he certainly could have had no qualms about the sanctity of the film's mysteries. Despite all the revelations, for fans of "The Shining," it will never fully reveal its secrets.